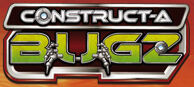 Construct-a-Bugz is a unique range of constructable electronic Bugz with "bump & retreat" battle action, made up of 13 individual pieces and built on an electronic chassis with glowing LED light-up eyes.
Background
[
]
Construct-a-Bugz is non-licensed product range designed by Character Options.
Bug Sets
[
]
Featuring 4 iconic Bugz: Wasp, Fly, Dragonfly, Bee and split into two combat groups, choose your side and let the battle of Good vs. Evil commence!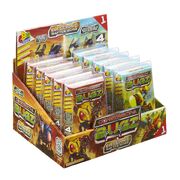 Nest & Upgrade Kits
[
]
All Bugz need a habitat and with the addition of body armour and bigger, more impressive body parts the Nestz give you the perfect environment to prepare your Electronic Bugz for battle.
Rider & Weapon Sets
[
]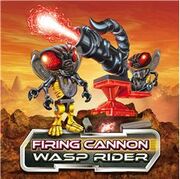 Constructable, fearsome warrior micro-figures equipped with riding saddles that attach to the Construct-a-Bugz, they command and manoeuvre the Bugz into the battle arena to compete and clash against opposing forces. 
Official Videos
[
]